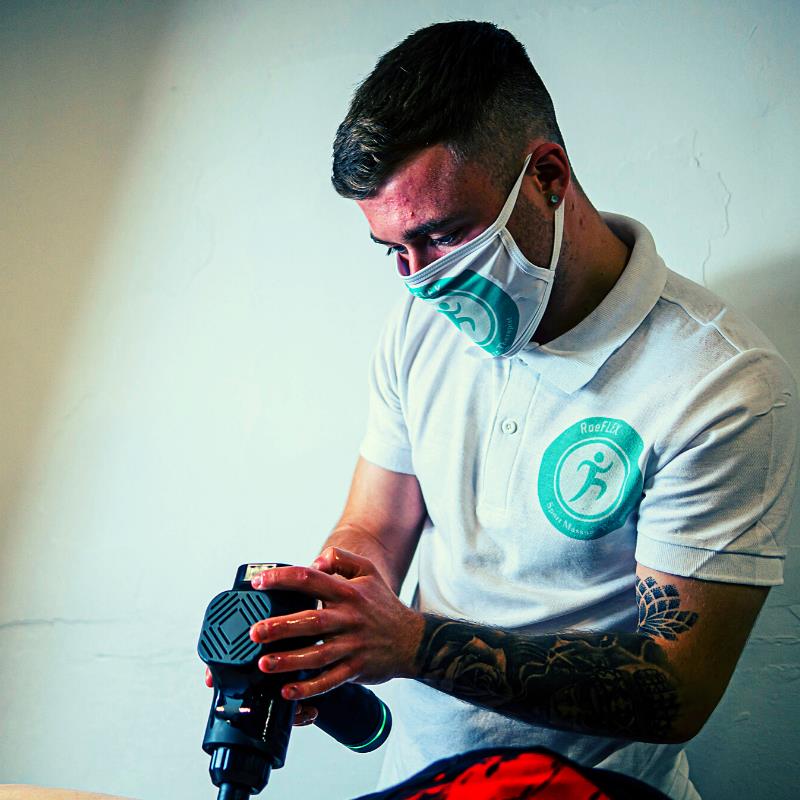 RoeFLEX - Sport Massage
Roeflex Sport Massage offers sports massage, injury rehabilitation, cupping, IASTM, theragun and injury advice to anyone suffering with pain in Newtownabbey or Belfast. We began offering sports massage in Mallusk area of Newtownabbey in 2020. Luke our main therapist has completed multiple courses and has over 1000+ hours of clinical experience when it comes to injury assessment and sports massage treatment plans. RoeFlex Sport Massage serves people from Newtownabbey, Belfast, Carrickfergus, Ballyclare, Antrim and more! Get in touch through social media or through phone to ask any questions you may have regarding sports massage, injury advice and our Newtownabbey location. If you're in pain a combination of sports massage and injury rehab planning could be right for you!
RoeFLEX - Sport Massage
Luke

Sport Massage therapist & injury rehabilitation

Luke is the owner of RoeFlex Sport Massage, he is trained and qualified in level 3, 4 & 5 sports massage therapy and can assist with pain management and relaxation through a wide range of massage services. Injury rehab plans are also available. Sport massage sessions are available in 30 minute slots, 45 minute slots and 90 minute slots.
RoeFLEX - Sport Massage
RoeFLEX - Sport Massage
Revolution Fitness Mallusk
Sentry Lane, Unit 6, Newtownabbey, Antrim and Newtownabbey
07443325598
Monday

Tuesday

Wednesday

Friday

Saturday

14:00 - 21:00

09:00 - 20:00

09:00 - 18:00

09:00 - 16:00

10:00 - 13:00